Department Overview
Department of Periodontology & Oral Implantology enjoys its rightful place of pride as dentistry has evolved to a multidisciplinary approach to patient management. In contemporary dentistry Periodontics is called upon not only to treat periodontal problems like gingivitis and periodontitits , but to facilitate and make possible treatment in allied disciplines of Prosthodontics, Orthodontics and Endodontics to name a few.
The department of Periodontology & Implantology is committed to academic excellence, high quality oral health care delivery and oral disease prevention. The dept encourages research & innovation in dental health care delivery. It provides opportunities for concentrated learning and experience in clinical speciality of Periodontics & oral implantology as well as interdisciplinary dentistry.
Treatments offered
Oral prophylaxis (scaling and root planning )
Polishing
Periodontal surgeries
Ginigvectomy
Periodontal flap surgery
Regenerative / reconstructive periodontal therapy
Respective osseous surgery
Periodontal plastic surgery
Microsurgery assisted by loupes
Laser
Electrosurgery
Oral hygiene counselling
Dental implants
UNDERGRADUATE education
This programme provides lectures, seminars, clinical experience and clinical teaching in the 3rd and final year of the undergraduate curriculum. Students are exposed to a wide range of patients with periodontal problems and all students get extensive clinical experience in nonsurgical periodontal procedures along with observation and assistance in surgical periodontal procedures. Research is promoted through collaborating with ongoing institutional research projects.
POST GRADUATE education
The postgraduate course in the department trains the student to have an in-depth knowledge and understanding of the periodontal diseases along with the current treatment protocols. The department has state of the art equipment's required for a world class delivery of treatment of periodontal disease.
The PG student is trained to perform different of periodontal surgical procedures under meticulous guidance from faculty members. The PG students perform academic activities through seminars, journal clubs, case presentations, case discussions and interdisciplinary case management.
FELLOWSHIP programmes
Under its aegis the department conducts Fellowship programmes in Oral Implantology (FOI), Fellowship in Laser Dentistry (FLD), Fellowship in Advanced Implantology (FAI). These programmes are conducted by experienced mentors with contact learning didactics, hands on and patient centric approach of 1year duration.
Faculty
1. DR.AMIT BENJAMIN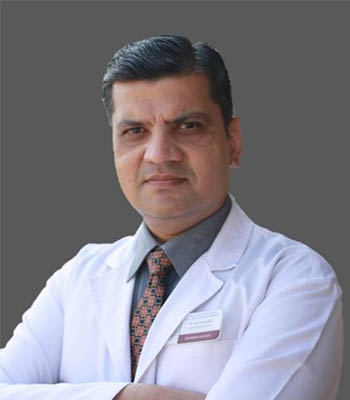 Designation
HOD & PROFESSOR
Total Experience In Years
16 years 10 months
BDS Institute And Year Of Passing
PRAVARA DENTAL COLLEGE, LONI YEAR-1997
MDS Institute And Year Of Passing
KLE INSTITUTE OF DENTAL SCIENCES YEAR--2006
Number Of Publications
NATIONAL: 23
INTERNATIONAL: 28
2. DR. RIZWAN SANADI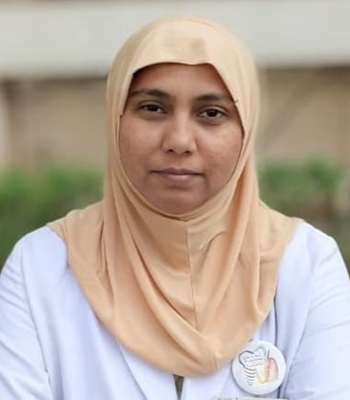 Designation
PROFESSOR
Total Experience In Years
18 years 6 months
BDS Institute And Year Of Passing
K L E'S INSTITUTE OF DENTAL SCIENCES, BELGAUM, KARNATAKA 2000
MDS Institute And Year Of Passing
COLLEGE OF DENTAL SCIENCES, DAVANGERE, KARNATAKA 2005
Number Of Publications 107
NATIONAL: 37
INTERNATIONAL: 70
3. DR. NUPUR SAH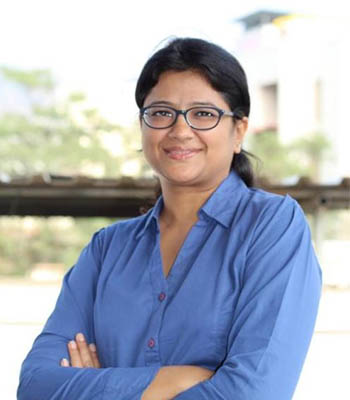 Designation
PROFESSOR
Total Experience In Years
14 YEARS 8 months
BDS Institute And Year Of Passing
GOVERNMENT DENTAL COLLEGE AND HOSPITAL, NAGPUR 2002
MDS Institute And Year Of Passing
PADMASHREE DR.D.Y. PATIL DENTAL COLLEGE AND HOSPITAL, PUNE 2008
Number Of Publications
NATIONAL: 18
INTERNATIONAL: 08
4. DR. KAVITA POL NALAWADE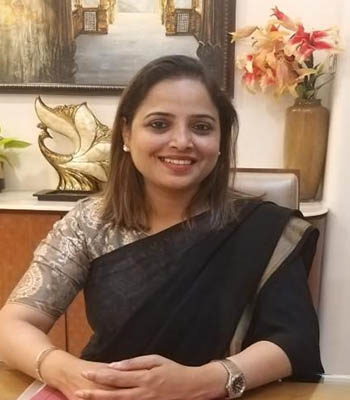 Designation
PROFESSOR
Total Experience In Years
12 YEARS 10 months
BDS Institute And Year Of Passing
YMT DENTAL COLLEGE & HOSPITAL YEAR -2005
MDS Institute And Year Of Passing
YMT DENTAL COLLEGE & HOSPITAL YEAR -2005
Number Of Publications
NATIONAL: 10
INTERNATIONAL: 12
5. DR.AYUSHYA WARANG VARTY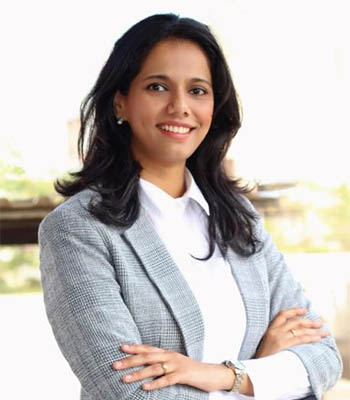 Designation
READER
Total Experience In Years
3 YEARS 9 MONTHS
BDS Institute And Year Of Passing
MGM DENTAL COLLEGE NAVI MUMBAI YEAR-2012
MDS Institute And Year Of Passing
MGV'S KBH DENTAL COLLEGE NASHIK 2018
Number Of Publications
NATIONAL: 05
INTERNATIONAL: 07
6. DR.SUMANA K .R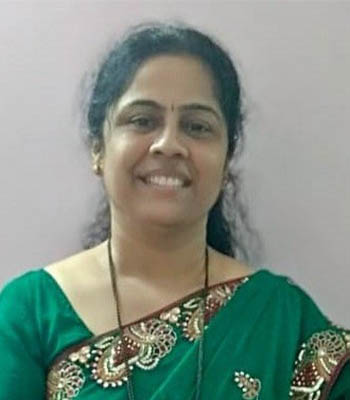 Designation
TUTOR
Total Experience In Years
19 YEARS and 4 MONTHS
BDS Institute And Year Of Passing
SHARAVATHI DENTAL COLLEGE , SHIVAMOGGA, KARNATAKA 1998
7. DR. DIVYA M. DUBEY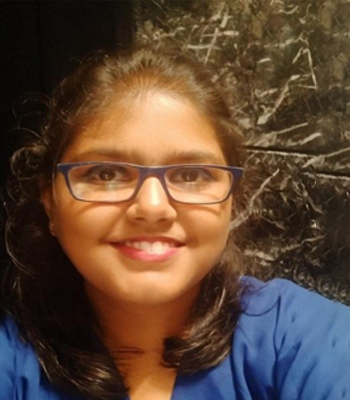 Designation
LECTURER
Total Experience In Years
1 YEAR 06 MONTHS
BDS Institute And Year Of Passing
Y. M. T. DENTAL COLLEGE& HOSPITAL 2015
MDS Institute And Year Of Passing
SARDAR PATEL POSTGRADUATE INSTITUTE OF DENTAL AND MEDICAL SCIENCES, LUCKNOW 2020
Number Of Publications
NATIONAL: 04
INTERNATIONAL: 03
8. DR. AISHVARYA HAJARE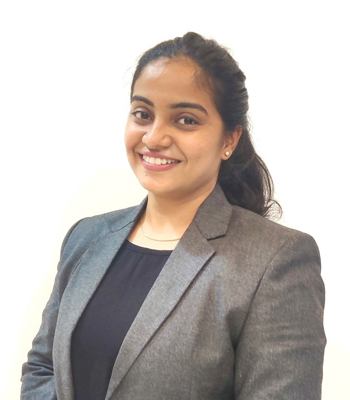 Designation
LECTURER
Total Experience In Years
1 YEAR 03 MONTHS
BDS Institute And Year Of Passing
MGM DENTAL COLLEGE AND HOSPITAL 2014
MDS Institute And Year Of Passing
YOGITA DENTAL COLLEGE AND HOSPITAL 2019
Number Of Publications
NATIONAL: 01
INTERNATIONAL: 02
9. DR. IPSITA JAYANTI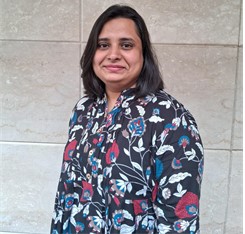 Designation
READER
Total Experience In Years
6 YEARS
BDS Institute And Year Of Passing
BAPUJI DENTAL COLLEGE AND HOSPITAL, DAVANGERE 2008
MDS Institute And Year Of Passing
RAJARAJESHWARI DENTAL COLLEGE AND HOSPITAL, BENGALURU.2014
Number Of Publications
NATIONAL: 02
INTERNATIONAL: 24
10. DR. NEHA DILIP BHALLA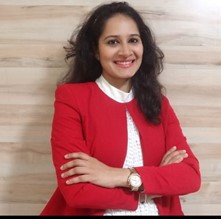 Designation
LECTURER
Total Experience In Years
-
BDS Institute And Year Of Passing
MGM DENTAL COLLEGE AND HOSPITAL, NAVI MUMBAI 2009
MDS Institute And Year Of Passing
KLE DENTAL COLLEGE AND HOSPITAL, BENGALURU.2017
Number Of Publications
NATIONAL: 02
INTERNATIONAL: 02
11. DR. MANALI AJIT PATIL
Designation
LECTURER
Total Experience In Years
-
BDS Institute And Year Of Passing
V.Y.W.S DENTAL COLLEGE AND HOSPITAL, AMRAVATI 2016
MDS Institute And Year Of Passing
DR. H.S.R.S.M. DENTAL COLLEGE AND HOSPITAL, HINGOLI.2022
Number Of Publications
NATIONAL: 01
INTERNATIONAL: 03
12. DR. GAURAV SINGH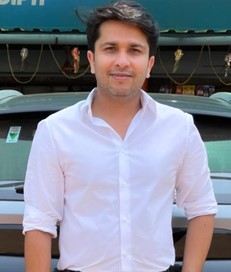 Designation
LECTURER
Total Experience In Years
-
BDS Institute And Year Of Passing
YOGITA DENTAL COLLEGE AND HOSPITAL, KHED 2014
MDS Institute And Year Of Passing
YOGITA DENTAL COLLEGE AND HOSPITAL, KHED.2021
Number Of Publications
NATIONAL: 01
INTERNATIONAL: 03