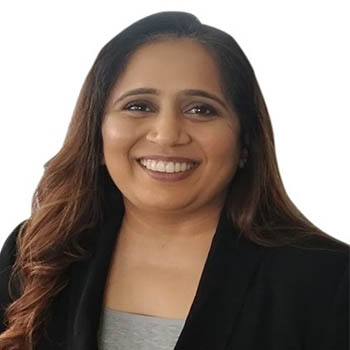 Dean's Message
Dr.Meghna Vandekar
I am delighted to welcome you to world of Dentistry at Dr. G. D. POL FOUNDATION'S YMT DENTAL COLLEGE AND HOSPITAL. The decision of getting into the profession of Dentistry demands a high degree of intellectual ability and personal commitment. It gives us great pride that our College is recognized as a spearheading institute in the forefront of basic and applied research in health related disciplines. Respecting and valuing inclusion and diversity, our College hosts students who are ardent about the Art of Dentistry and dedicated to promote global oral health.
We desire our Graduate and Postgraduate students to have an enriching experience during their learning years, to leave us not only with acquired knowledge and skills but as radiant dentists who are motivated towards research and innovation in their field. The sense of gratification and belonging, and the resilient bond between our students and College remains constant even after graduation, which means a lot to us.
The College has invested in high-end well equipped research laboratories and state-of-the-art facilities. Our efficient, supportive and highly scholared educators with national and international standing inspire and prepare our undergraduate and postgraduate dental students for their future roles in a dynamically evolving society.
A wide array of workshops, conferences, novel and challenging learning strategies and interdisciplinary resources aid our students for acquiring the skills and abilities to fulfill their professional duties in a socially responsible manner, to conduct ground-breaking research that upgrades dental practice, and finally to impart knowledge to assist in oral health care policies.
Our Graduate and Postgraduate Alumni have made us proud with their significant contribution in the field of dentistry, the efficiency and effectiveness of their patient-centered care and their scientific accolades. We are grateful for their generosity and never ending support to the College. I extend a warm welcome to visit our dental college, its community-based clinics, and our departments in our hospital, or to explore our website to discover what it means to be a YMT student.
We look forward to welcoming you.