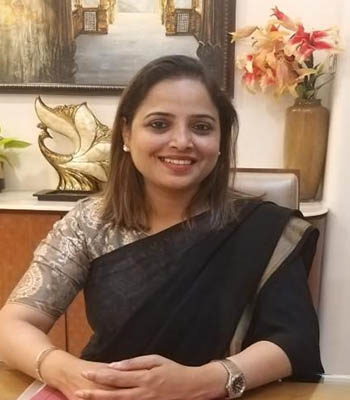 Director's Message
Dr. Kavita Pol Nalawade
There is an ever growing need to impart the right skill to take on the high demand for quality" Dr. G. D. Pol Foundation Y.M.T Dental College has created great platform befitting the academic learning of students and also provide high quality dental treatment to the masses. The teaching staff and the non-teaching staff restlessly aimed at quality education and world class dental service. Few schools in India can match our track record in terms of creating innovative and relevant learning andragogy. Digitization and technology are the mantra for us going forward.
The Institute has state of the art modern mobile dental van and tobacco cessation cell which keep up with university's aim of providing community service. The Dental College has Bachelors of Dental Surgery (BDS) and Masters of Dental Surgery (MDS) courses, and also has Fellowship Program. We are a Research Driven Institution aiming at new and better enhanced technique and oral care. And no college education and experience can be complete without a robust and vibrant cultural and sports activity.
Dr. G. D. Pol Foundation, Y.M.T Dental College exceeds at student's engagement and enhancement program.In last couple of years Y.M.T Dental College has become epitome of excellence in research, academics, innovation and service.
"On a path to revolutionizing oral healthcare"