About Institution
"EDUCATION IS THE MOST POWERFUL WEAPON WHICH YOU CAN USE TO CHANGE THE WORLD."

-NELSON MANDELA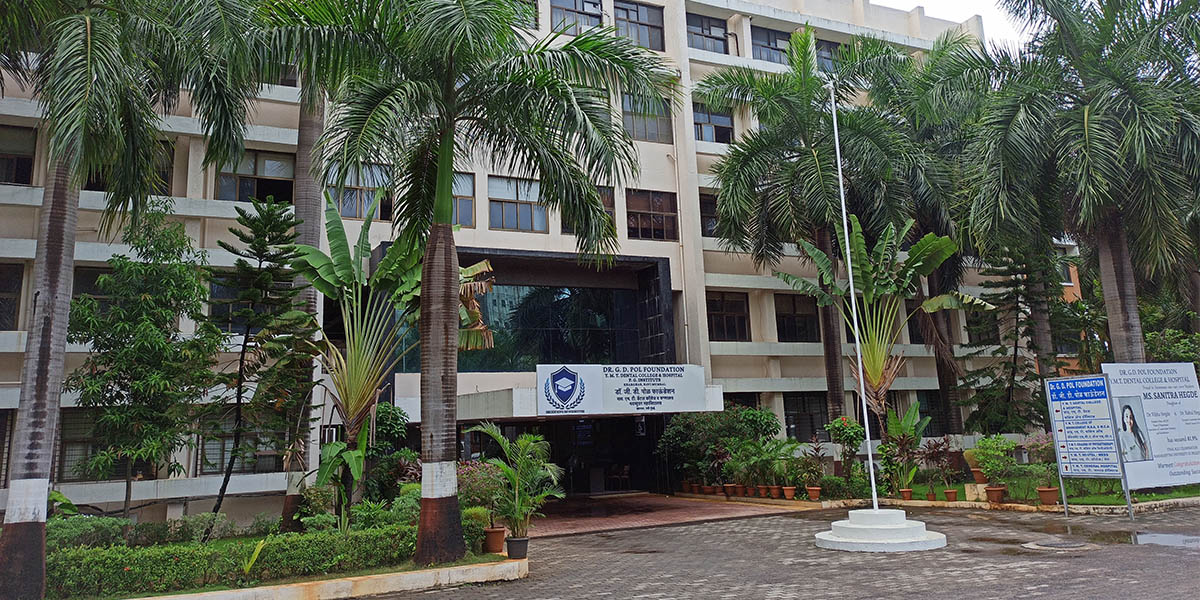 Dr.G D Pol Foundation's Y.M.T dental college and hospital is a premier institute of dentistry established in year 1999 located in picturesque locales of Navi Mumbai. It is accredited to Dental Council Of India and affliated to Maharashtra University Of Health Sciences, Nashik.
Dr.G.D. Pol Foundation's YMT Dental College offers three years Master of Dental Surgery (M.D.S.) and five years Bachelor of Dental Surgery (B.D.S.) courses with an intake of 100 undergraduate students and 34 postgraduate students in 8 specialities of dentistry. These courses are approved & recognized by Dental Council Of India (DCI), Government Of India, Government Of Maharashtra and affiliated to Maharashtra University Of Health Sciences (MUHS), Nashik.
Our institute also offers Fellowship courses in the following branches Implantology, Lasers Pedeatric Dentistry and Endodontics, affiliated to Maharashtra University of Health Sciences,Nashik.
We strive for academic excellence which reflects in our results at university levels in both undergraduate and postgraduate examinations.
Our institute is credited with a brilliant faculty, state of the art facilities, and an excellent research environment of the institute offers a wholesome learning experience to the student. We take pride in shaping the career of future dentists of the country, and also providing holistic dental care to all strata of the society.
Vision
Our vision, commensurate with our logo "Enriching Minds,Empowering Future", is to be a landmark institute that empowers young minds of dental professionals to be at par with global standards and provide quality dental care.
Mission
To be a centre of excellence in imparting dental education and research.
To train dental graduates in delivering comprehensive dental care.
To provide a platform for the dental graduates to excel in academic, clinical and research activities.
To undertake basic, clinical and translational research that will in turn benefit and contribute to the oral health needs ofthe society.
To raise the standards of oral health care.
To provide quality dental education by implementing varied curriculum and courses under the aegis of the state universityand the central council norms.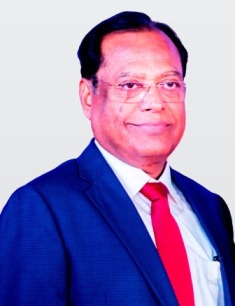 Chairman's Message
Dr.G.D.Pol
Greetings from Dr.G.D.Pol Foundation, Kharghar, Navi Mumbai. India's large and diverse population warrants an efficient health care infrastructure that should be accessible to all stratas of society. Since we set up Dr. G. D. Pol Foundation (formerly YERALA MEDICAL TRUST) in 1989, at Kharghar, Navi Mumbai, my vision and endeavor has been to bring state-of-the-art dental care to the masses. In order to achieve this, we at Dr. G. D. Pol Foundation, are committed to providing advanced dental care at a minimum possible cost. We have an outstanding team of doctors in various specialties of dentistry. We have always emphasized on offering world class quality education & the best of learning facilities for our students so as to enable them to be at par with the global challenges. We ensure that we follow the latest trends in education & technology to impart the highest standard of professional studies, research and innovation techniques for our students.
I welcome you all to Dr. G. D. Pol Foundation's YMT Dental College and Hospital, and I assure you that we are here to enable you to reach the highest level of professional standard.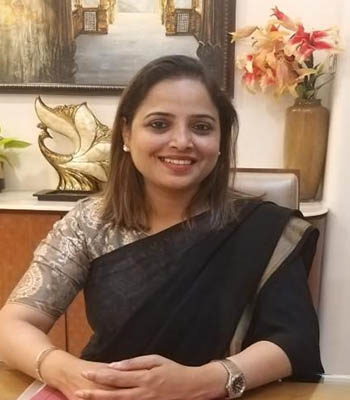 Director's Message
Dr. Kavita Pol Nalawade
There is an ever growing need to impart the right skill to take on the high demand for quality" Dr. G. D. Pol Foundation Y.M.T Dental College has created great platform befitting the academic learning of students and also provide high quality dental treatment to the masses. The teaching staff and the non-teaching staff restlessly aimed at quality education and world class dental service. Few schools in India can match our track record in terms of creating innovative and relevant learning andragogy. Digitization and technology are the mantra for us going forward.
The Institute has state of the art modern mobile dental van and tobacco cessation cell which keep up with university's aim of providing community service. The Dental College has Bachelors of Dental Surgery (BDS) and Masters of Dental Surgery (MDS) courses, and also has Fellowship Program. We are a Research Driven Institution aiming at new and better enhanced technique and oral care. And no college education and experience can be complete without a robust and vibrant cultural and sports activity.
Dr. G. D. Pol Foundation, Y.M.T Dental College exceeds at student's engagement and enhancement program.In last couple of years Y.M.T Dental College has become epitome of excellence in research, academics, innovation and service.
"On a path to revolutionizing oral healthcare"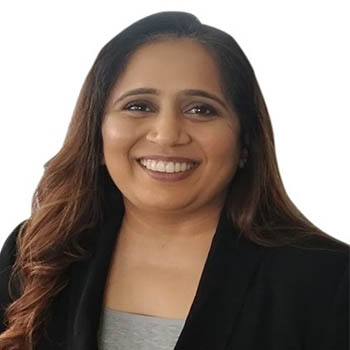 Dean's Message
Dr.Meghna Vandekar
I am delighted to welcome you to world of Dentistry at Dr. G. D. POL FOUNDATION'S YMT DENTAL COLLEGE AND HOSPITAL. The decision of getting into the profession of Dentistry demands a high degree of intellectual ability and personal commitment. It gives us great pride that our College is recognized as a spearheading institute in the forefront of basic and applied research in health related disciplines. Respecting and valuing inclusion and diversity, our College hosts students who are ardent about the Art of Dentistry and dedicated to promote global oral health.
We desire our Graduate and Postgraduate students to have an enriching experience during their learning years, to leave us not only with acquired knowledge and skills but as radiant dentists who are motivated towards research and innovation in their field. The sense of gratification and belonging, and the resilient bond between our students and College remains constant even after graduation, which means a lot to us.
The College has invested in high-end well equipped research laboratories and state-of-the-art facilities. Our efficient, supportive and highly scholared educators with national and international standing inspire and prepare our undergraduate and postgraduate dental students for their future roles in a dynamically evolving society.
A wide array of workshops, conferences, novel and challenging learning strategies and interdisciplinary resources aid our students for acquiring the skills and abilities to fulfill their professional duties in a socially responsible manner, to conduct ground-breaking research that upgrades dental practice, and finally to impart knowledge to assist in oral health care policies.
Our Graduate and Postgraduate Alumni have made us proud with their significant contribution in the field of dentistry, the efficiency and effectiveness of their patient-centered care and their scientific accolades. We are grateful for their generosity and never ending support to the College. I extend a warm welcome to visit our dental college, its community-based clinics, and our departments in our hospital, or to explore our website to discover what it means to be a YMT student.
We look forward to welcoming you.
Accreditation & Recognition
Dr.G.D.Pol Foundations's Y.M.T. Dental College and Hospital is accredited with Dental Council of India and is affiliated to Maharashtra University of Health Sciences, Nashik