Faculty
1. DR. MEGHNA VANDEKAR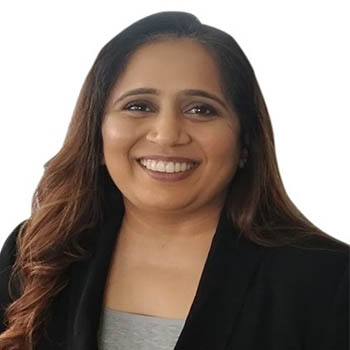 Designation
Professor , Chair and Dean
Total Experience In Years
22 years
BDS Institute And Year Of Passing
D Y PATIL COLLEGE OF DENTAL SCIENCES , NAVI MUMBAI 1998
MDS Institute And Year Of Passing
SDM DENTAL COLLEGE,DHARWAD 2001
Number Of Publications
NATIONAL: 10
INTERNATIONAL: 14
2. DR. VIKRAM SUDHAKAR SHETTY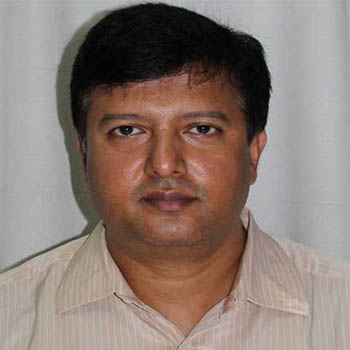 Designation
PROFESSOR
Total Experience In Years
16 years
BDS Institute And Year Of Passing
AB SHETTY MEMORIAL INSTITUTE OF DENTAL SCIENCES , MANGALURU 2002
MDS Institute And Year Of Passing
AB SHETTY INSTITUTE OF DENTAL SCIENCES , MANGALURU 2006
Number Of Publications
NATIONAL: 13
INTERNATIONAL: 05
3. DR. RAJESH B. KURIL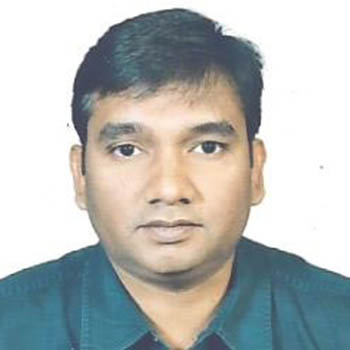 Designation
READER
Total Experience In Years
15 years
BDS Institute And Year Of Passing
VYWS DENTAL COLLEGE AND HOSPITAL , AMARAVATI 2001
MDS Institute And Year Of Passing
SP DENTAL COLLEGE AND HOSPITAL , SAWANGEE , WARDHA 2007
Number Of Publications
NATIONAL: 07
INTERNATIONAL: 02
4. DR. YASH K SHEKATKAR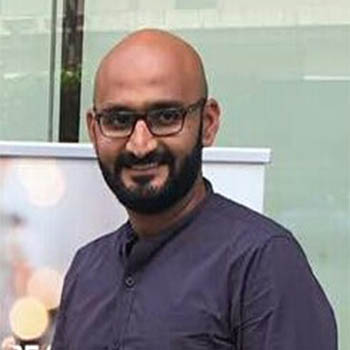 Designation
READER
Total Experience In Years
10 years 3 months
BDS Institute And Year Of Passing
MGV Dental College and Hospital,Nashik, 2008
MDS Institute And Year Of Passing
Coorg Institute Of Dental Sciences,KARNATKA, 2012
Number Of Publications
NATIONAL: 02
INTERNATIONAL: 03
5. DR. TEJAS POL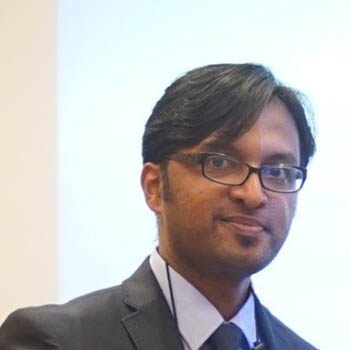 Designation
READER
Total Experience In Years
10 years
BDS Institute And Year Of Passing
TATYASAHEB KORE AND RESEARCH CENTER KOLHAPUR 2008
MDS Institute And Year Of Passing
DR DY PATIL DENTAL COLLEGE AND HOSPITAL PIMPRI, PUNE 2012
Number Of Publications
INTERNATIONAL: 06
Patent : 1
9. DR. ANIKET THORAT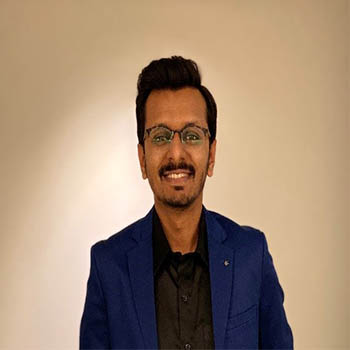 Designation
SENIOR LECTURER
Total Experience In Years
3 years 6 months
BDS Institute And Year Of Passing
MARATHA MANDAL DENTAL COLLEGE BELGAUM 2013
MDS Institute And Year Of Passing
MARATHA MANDAL DENTAL COLLEGE BELGAUM 2018
Number Of Publications
NATIONAL: 01
10. DR.SHWETA CHHAYA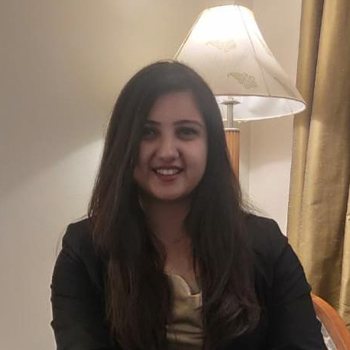 Designation
SENIOR LECTURER
Total Experience In Years
1 years 2 months
BDS Institute And Year Of Passing
RURAL DENTAL COLLEGE AND HOSPITAL ,PRAVARA INSTITUTE OF MEDICAL SCIENCES , LONI. 2016
MDS Institute And Year Of Passing
YMT DENTAL COLLEGE AN HOSPITAL , MUHS 2021
Number Of Publications
NATIONAL: 0
INTERNATIONAL: 0
11. DR. POOJA ROHONDIA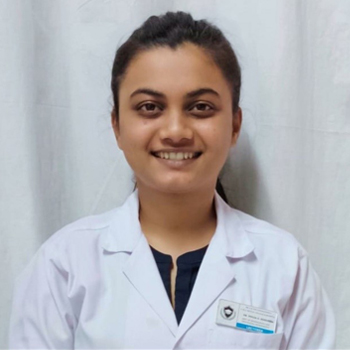 Designation
SENIOR LECTURER
Total Experience In Years
1 years 2 months
BDS Institute And Year Of Passing
NAIR DENTAL COLLEGE AND HOSPITAL 2016
MDS Institute And Year Of Passing
YMT DENTAL COLLEGE AND HOSPITAL 2021
Number Of Publications
NATIONAL: 0
INTERNATIONAL: 0
12. DR. RESHMA KIWADE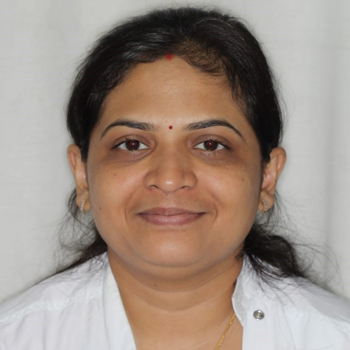 Designation
TUTOR
Total Experience In Years
15 years 7 months
BDS Institute And Year Of Passing
BANGLORE INSTITUTE OF DENTAL SCIENCES , BANGALORE 2005
13.DR. PRIYANKA KENKRE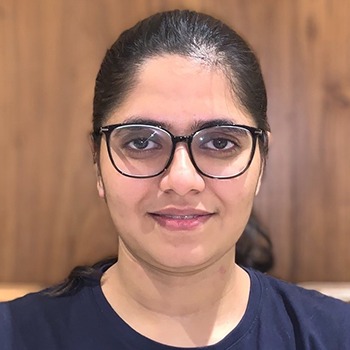 Designation
Lecturer
Total Experience In Years
8 months
BDS Institute And Year Of Passing
Government dental college and hospital, Mumbai 2014
MDS Institute And Year Of Passing
Manipal College of Dental Sciences,.Mangalore 2020
Number Of Publications
NATIONAL: -2
INTERNATIONAL: Nil
14. DR.PRAGATI NAKRA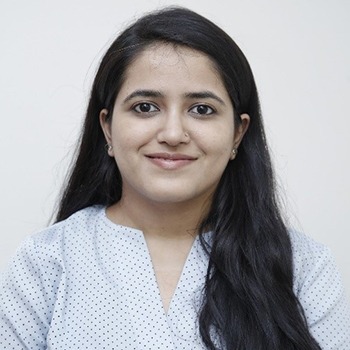 Designation
Lecturer
Total Experience In Years
07 months
BDS Institute And Year Of Passing
D Y Patil dental college, Navi Mumbai, (2016-2017)
MDS Institute And Year Of Passing
A.B Shetty Institute of Dental sciences, Mangalore (2019-2022)
Number Of Publications
NATIONAL: Nil
INTERNATIONAL: 2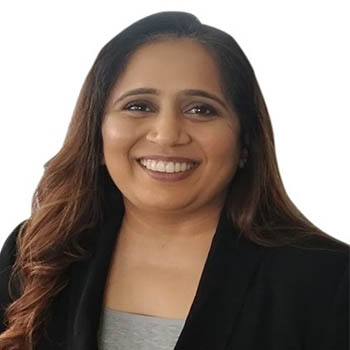 MESSAGE FROM HEAD OF THE DEPARTMENT
Dr. Meghna Vandekar
Tracing its roots back to just under a decade, the Department of Orthodontics and Dentofacial Orthopaedics today proudly stands as one of the leading pioneers of Orthodontic education in India.
The Faculty strives to nurture clinical excellence and to foster both academic and applied research to serve the needs of our ever-expanding patient base. Keeping abreast with all the latest developments in our specialty, we provide our students with global opportunities.
With having a multitude of treatment avenues, from Orthognathic surgery to Invisible braces and having the privilege of being the only Department in the nation to have an Invisalign University program, our department attracts the best and brightest students in the country.
I am truly humbled and honoured to take up the Chair of the Faculty at this particular point in time with our department students not only consistently graduating amongst the top 5 students at the state examinations, but also winning accolades internationally with their high impact research publications Building on such a good foundation, I am confident that our department will continue to develop, advance and flourish – to provide the best possible education to students and to produce insightful and impactful research to advance the frontiers of knowledge. I invite you to come visit us and join us in making this dream a reality.